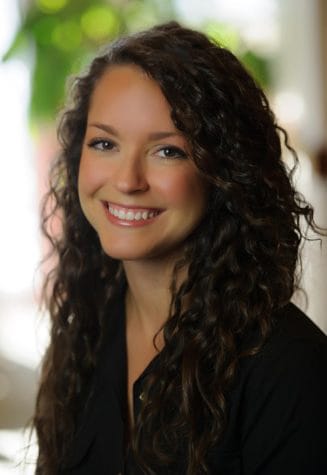 Meet Katrina Fisher, DDS
Dr. Fisher is a graduate of the University of Texas Health Science Center at San Antonio. She's been working in dentistry since 2013 and has been with The Smile Group since 2014. As an associate dentist, Dr. Fisher spends her days in the office, completing thorough smile evaluations, establishing accurate diagnoses, and providing high-quality treatment with care and compassion. She loves giving patients an awesome experience. Dr. Fisher says her goal is always to offer the highest quality care while making the patient comfortable and at ease.
Dr. Fisher chose a career in dentistry because it combines the privilege of caring for people with science and art. She says she always knew she'd be best suited for a profession where she could help people and science captivated her as a student. Dr. Fisher also has a love for art, especially sculpting, when she was a child. So dentistry, was the perfect career choice for her because it's a combination of all these things.
She encourages everyone to check out The Smile Group and considering making it your new dental home. The office uses some of the best, latest technology available today and has a team that genuinely cares about patients. Every person who comes to Dr. Fisher and team for dental care will have an exceptional dental experience. Dr. Fisher is compassionate, hard-working, kind, and motivated. When she's not helping patients, Dr. Fisher volunteers her time at Goldie's Place, a dental clinic providing free care to the homeless population of Chicago. She also enjoys reading, trying new restaurants, gardening, and spending time with her husband, daughter, dogs, and cat.
Dr. Fisher is a member of: